Keyword
twlight-city-love-cure
First Release Date
10 years 10 months ago
Old URL
gamelanding/twlight-city-love-cure.jsp
Game Display Markup Fullscreen
Display Height Premium
NULL
Display Width Premium
NULL
Long Game Description
Become human again by removing a curse in Twilight City: Love as a Cure, an engaging quest filled with darkness and romance. A young woman hopes for immortality so that love will never die. When her wish backfires and turns her into a monster, she can no longer be near her dearest for fear of her burning desire for blood. There's only one solution available, and that's traveling to the mysterious city of Skylight where she hopes to change her fortune. Step into the shoes of this young woman and help her break the curse that keeps her dearest away in this intriguing hidden object and life simulation game. Travel through the city of Skylight as you meet other vampires who are willing to help you for a price. Take on quests, upgrade your abilities and search for helpful objects. The full version of Twilight City: Love as a Cure features:
A captivating story
The chance to explore a mysterious city
Vampires!
Take the trip back to mortality when you download the free trial of Twilight City: Love as a Cure!
Game Instructions
Use the mouse to search for objects and complete quests in order to become human again.
See in-game help for detailed instructions.
Minimum System Requirements
Windows XP/Vista/7
1.6 GHz processor
512 MB RAM
202 MB free disk space
DirectX 9.0c
32 MB video RAM
Search Keywords
twilight city: love as a cure, twilight, vampire, hidden object, skylight, download games, download
Old Game Thumb Path Two
NULL
Old Game Thumb Path One
/i/picons/twlight-city-love-cure_small.jpg
Short Description
Immortality may cost you your life!
Medium Description
A wish backfires and turns into a curse!
Is this Game Virtual Goods Enabled?
Is this Game Service Manager Enabled?
Is this Game Create and Share?
Has Downloadable Purchase Version?
Has Downloadable Trial Version?
Technical Issue Copy
NULL
Is this a Free Club Game?
Dyn Lead Background Image One
NULL
Dyn Lead Background Image Two
NULL
Product SKU
twlight-city-love-cure-pc
Display an archive for this game
Is this a downloadable daily game?
Keyhole Header

Game Release Date (Datetime)
Keyword Small

Keyword Regular

Keyword XL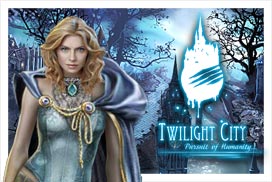 Billboard Two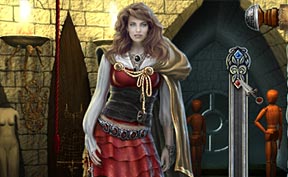 Billboard Three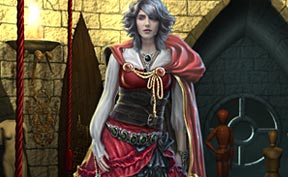 Keyword Large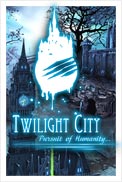 publish on old
1542702937