Keyword
the-endless-tower
First Release Date
12 years 8 months ago
Display Height Premium
480
Display Width Premium
640
Long Game Description
Fast-paced and weird - just the way you like it! Engage your gray matter and fast fingers to construct The Endless Tower. Use the number key pad to complete fast tasks. Match patterns, flap your wings, do math, and keep climbing! But you'd better think fast or your tower dreams will come crashing down around you! How high can you go? There's only one way to find out. Play today!
Game Instructions
Use the number pad or mouse to solve each puzzle before time runs out.
See in-game help for detailed instructions.
Game Tips and Tricks
There's a counter on the left that tells you how long you have to complete each step!
Minimum System Requirements
Windows 2000/XP/Vista/7
Macintosh OS X
800 MHz processor
128 MB RAM
32 MB video RAM
Flash Player 8
Search Keywords
the endless tower, endless, tower, puzzle, online, online games
Game Credits
Developed by: Nasta Basta Productions
Old Game Thumb Path Two
NULL
Short Description
Climb the tower puzzle by puzzle!
Medium Description
Use your brain power to climb the tower puzzle by puzzle!
Is this Game Virtual Goods Enabled?
Is this Game Service Manager Enabled?
Is this Game Create and Share?
DynLd URL One
/gamelanding/the-endless-tower.jsp
Has Downloadable Purchase Version?
Has Downloadable Trial Version?
Technical Issue Copy
NULL
Is this a Free Club Game?
Dyn Lead Background Image One
/i/dynamicLeads/the-endless-tower_dynamic_feature.jpg
Dyn Lead Background Image Two
NULL
Product SKU
the-endless-tower-pc
Display an archive for this game
Is this a downloadable daily game?
Game Release Date (Datetime)
Keyword Small

Keyword Regular

Game Instructions

Keyword Large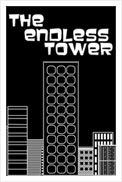 Keyword XL
Dynamic Feature